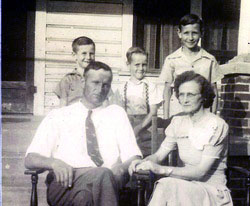 Hilliard Almond Wilbanks was born at the family home on Maple Street in Cornelia on July 26, 1933, the firstborn son of Travis and Ruby Wilbanks. He had two brothers: Edwin was born in 1935 and Norman in 1937. When he was almost 15 a sister, Patricia, was born.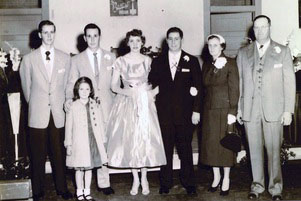 The family at brother Edwin's wedding in 1955.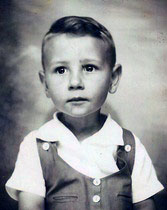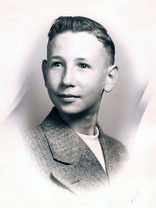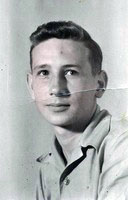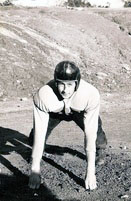 Played football for Coach Gene Alexander at Cornelia High School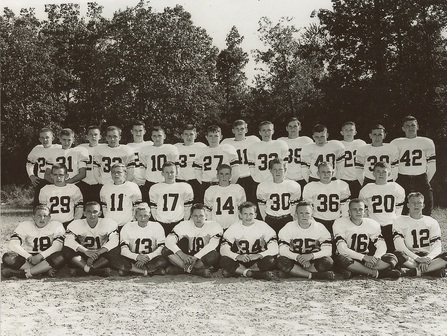 1949-50 Cornelia High School Football Team - Hilliard is in back row: 2nd from right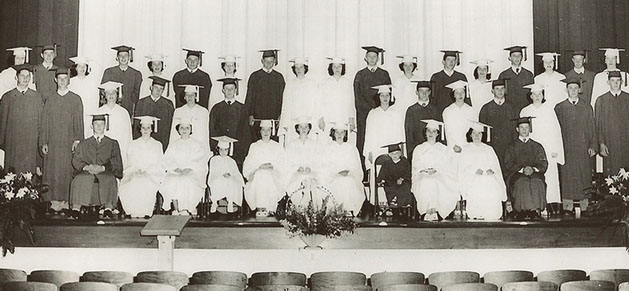 1950 Cornelia High School Graduation Ceremony at the Grand Theater on Main Street - Hilliard is in middle row, 2nd from right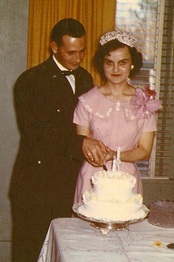 Married Rosemary Arnold in 1956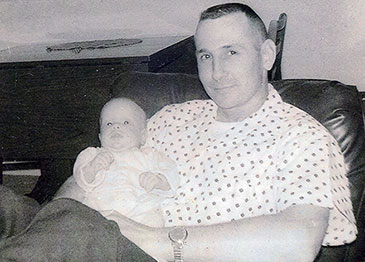 Hilliard with their oldest son, Tommy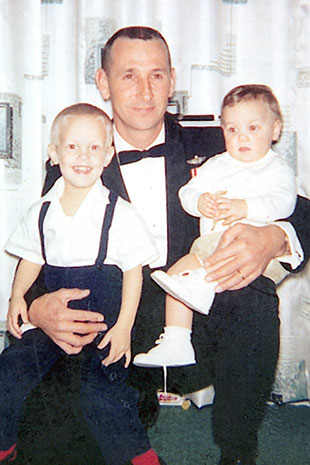 Hilliard with their oldest son Tommy, and oldest daughter Paula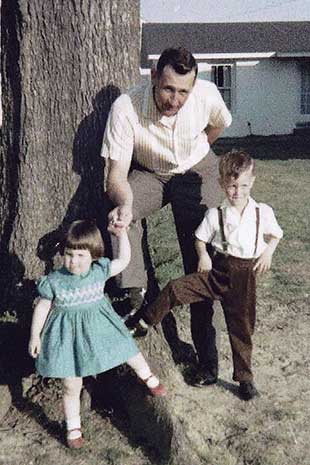 Their last family picture before deployment to Vietnam

Hilliard and Rosemary Wilbanks' four children from left: Tommy, Paula, John, and Debbie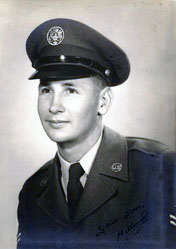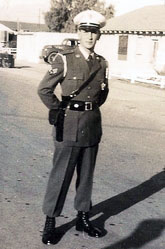 Air Policeman at Davis-Monthan Air Force Base in Tucson, Arizona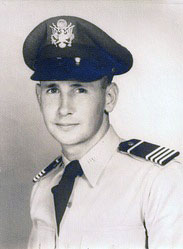 Airman Cadet 'Willie' Wilbanks - 1954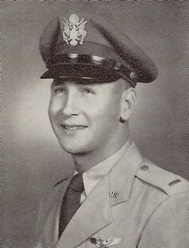 2nd Lieutenant Wilbanks
Distinguished Graduate
Class of 55-P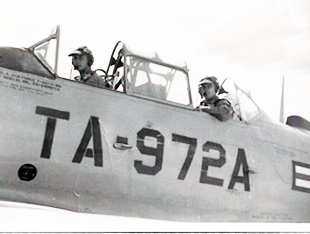 First Solo Flight - July 19, 1954 in a Piper Cub - Above is the 2nd plane he learned to fly, a T-6 Trainer - A/C Wilbanks in front seat; his instructor in back.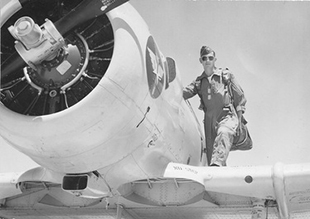 Hondo Air Base, Hondo, Texas - Squadron # 2 - Fireball -1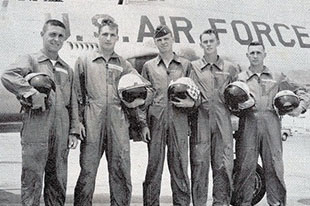 L to R: 2nd Lieutenant Sampsel, 2nd Lieutenant Wakefield, 1st Lieutenant Young, 2nd Lieutenant Spencer, and 2nd Lieutenant Wilbanks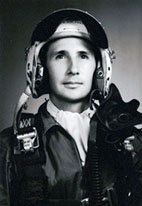 Promoted to 1st Lieutenant - Dec 15, 1956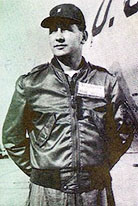 3506th Pilot Training Squadron - Greenville Air Force Base, Mississippi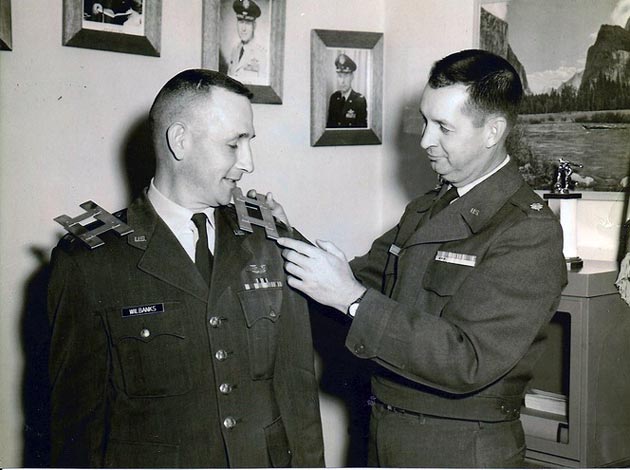 Hilliard Wilbanks receives his captain bars in 1961 from Major Welborn, chief of maintenance division of the 5010th Maintenance and Supply Group.

Captain Wilbanks at the Military Assistance Command Vietnam Compound at Bao Loc, Republic of Vietnam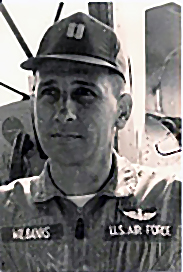 Captain Wilbanks while deployed in Vietnam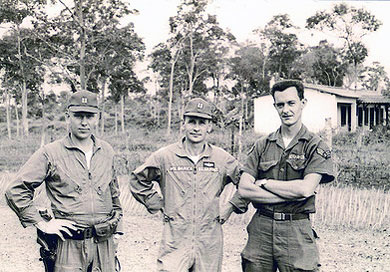 Captain Westby, Captain Wilbanks, and Airman Lee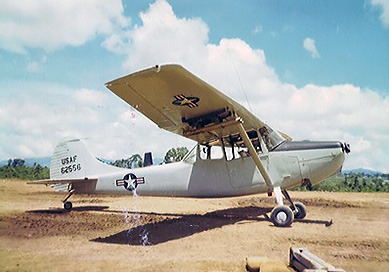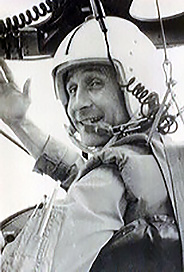 Captain Wilbanks' call sign "Walt 51"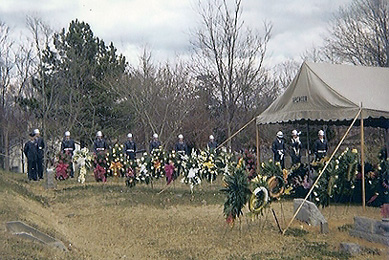 Military Honors included a 21 Gun Salute and Taps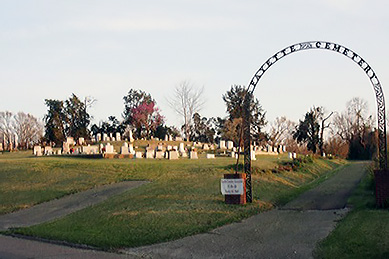 Fayette Methodist Cemetery in Fayette, Mississippi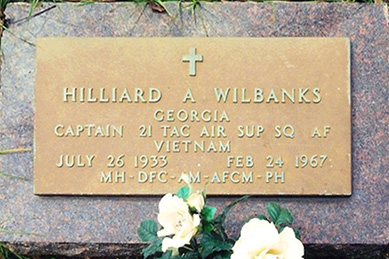 Copyright 2014 Hilliard A Wilbanks Foundation, Inc.